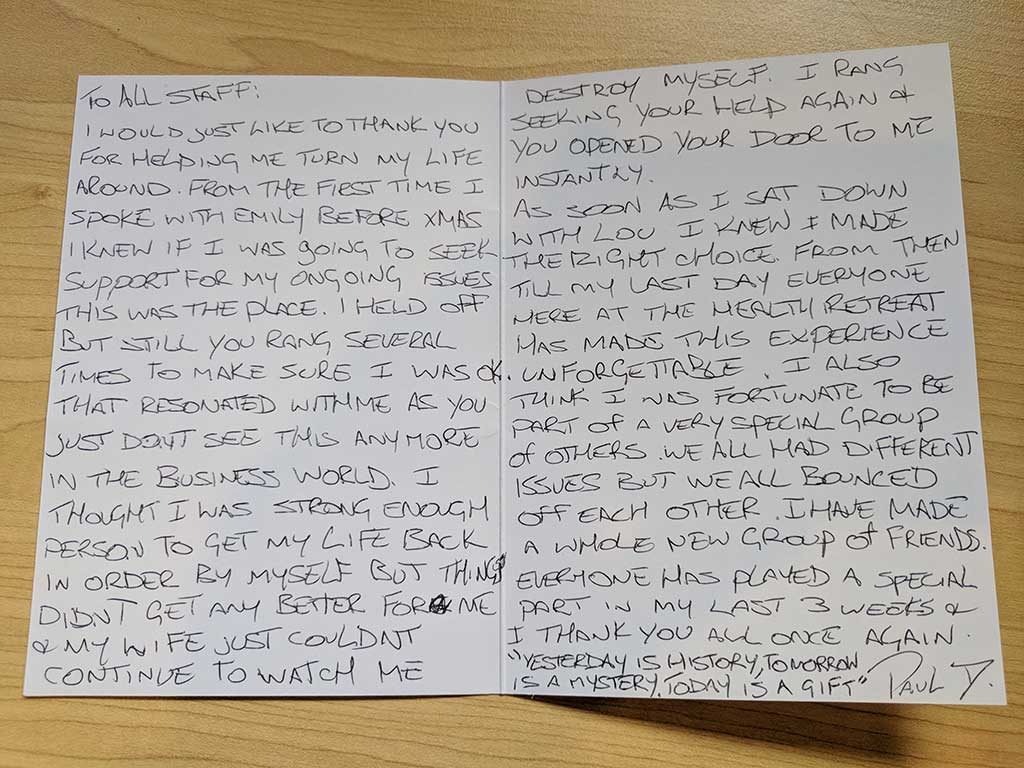 After 20 years of going in and out of various rehabs in Queensland and NSW we finally found The Health Retreat, just when we were about to give up on our eldest son. Two weeks at The Health Retreat last year and he was and still is a totally different person. The Health Retreat has achieved in two weeks what others hadn't managed to do in two decades.
Francis, whatever you and your wonderful staff are doing, keep doing it.
We've witnessed a miracle.
Thank you for giving us back our son.
I don't know how you what or how you and your wonderful team did to help my eldest son but after 2 weeks he is a totally different person.
You've worked a miracle and I cannot recommend The Health Retreat too highly.
God bless you all for your fine work.
– Alex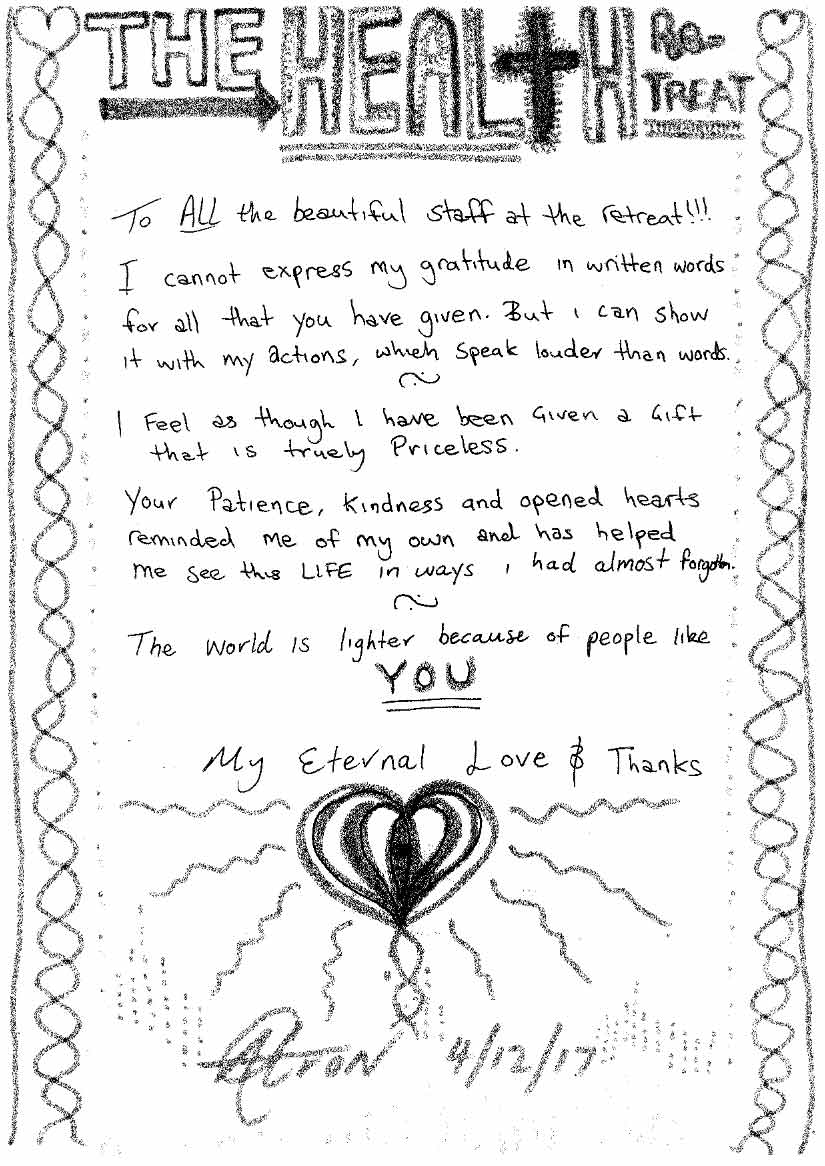 Would love to spend some time at the health retreat again. Changed my life.
Mark
Our testimonials are unsolicited and are true representations of messages we receive from our clients and their loved ones. There is no guarantee of a particular result, but if you read through these testimonials you will see that we get many positive outcomes.