Priority Admissions.
In most cases 24-48 hours.
World leading program to deal with mental health, depression, anxiety, self medication and chronic diseases successfully. If you feel that you haven't recieved the right professional help so far, and all the doctors, psychologists and counsellors haven't helped up until now you need to attend one of our programs right now….
---
A YEAR ON AND THE GOOD NEWS JUST KEEPS GETTING BETTER, NEW BABY AND A LOT OF HAPPINESS. I LOVE THE WORK MY STAFF DO… THEY ARE THE BEST!
Francis thank you so much for all you have done and continue to do to help us. It means the world. It's funny how silver linings come from dark clouds. Who would have thought that our destructive behaviors would in fact have been the path to our rehabilitation.

Sincerely
Alex and Marcus
---
Hi Health Retreat Team!

My apologies for not getting in touch sooner, it has been a busy six months since I left!

I can truly say that all of you have saved my life. Two days ago was the seven month anniversary of my sobriety. I could not have achieved this without all of your advice, wisdom, knowledge, passion, empathy, support and guidance… oh and the fantastic food!

I would like to sincerely thank you for everything you have done for my family and I. I still think about my time up there daily. I have written a poem about my feelings around what I went through personally, however I think it may ring true with many of the guests who come to you. I have attached it in case you wanted to include it on your guest wall near the dining area.

I will be in touch soon, as I would really love to stop by for a weekend workshop soon.

Everything is dark, despair is running rife,
Why do I feel like this, why do I call this life.
My thoughts are consumed by pain, the pain of the ones I love,
Love… love, if that is what I think of love, send a bolt down from above.

"How could you love me", the words I so often hear,
Deep inside I know they're true, this is what I truly fear.
Pain and sorrow, sorrow and pain, this is what consumes my world,
How could I possibly find a way out, I can't, I'm stuck, I'm sure.

I have left before, to find my place, the place where I belong,
The place I think they truly need, where I am buried, gone.
One thing stops me every time, my everlasting love,
My love for them, my wife, my girls, a glass ceiling from above.

I should not feel trapped by this, trapped, nowhere to go,
I can't even give them what I think they need and leave them all alone.
The girls, they need a father, my wife, she needs a man,
One who can fulfil both needs, the way I wish I can.

The substance rules my life, this I truly know,
Now is the time to do something, to well and truly grow.
Their support is what I am given, though I do not deserve,
Their love for me is overwhelming, with truly no reserve.

I am locked away, up in the mountains, where I should truly be,
Knowledge is my undertaking, my friend, it is the key.
Abstinence is only the beginning, the first hill I must climb,
To truly know myself, my soul, this is what I must find.

Shame, it still surrounds me, feeding my contracting thoughts,
To free myself of these emotions, it's why I'm here, what's sought.
I love my girls, my wife, with all, but to express to them in truth,
Myself is who I need to love, forgive, move on without dispute.

Things are looking brighter, self-hatred, it retreats,
In the morning sun I see myself, the warmth, my soul it heats.
I forgive myself for my indiscretions, this was the hardest part,
To experience my emotions, let go, to love myself, with heart.

I am at home, together in love, my wife and girls beside,
Their devotion and love, it is my rock, because now I must decide.
Every day I make the choice, to give myself to them,
To refrain from substance, and live my life, I am happy, reflective, content.

Alcohol, drugs, they were my life, the me I hated most,
No longer do they rule my world, this now I proudly boast.
I am present in this world, the future, before me waits,
Forward looking, in the past not dwelling, my family, my future, my mates.

My journey is a struggle still, and will be for now to come,
But with the knowledge gained, it's something I will overcome.
Looking behind, back in the past, back some time ago,
I can see truly who I was, and that now I am anew, this I truly know.

Hylton
Unlike any other recovery and wellness centre in the world!
Why come for treatment at The Health Retreat Recovery Program?
We create a personal treatment plan for each person. This includes: individual therapy, educational lectures, meditation, yoga and exercise, diet, mindfulness, naturopathy, chinese medicine, massage, upgrades to thinking and the finest stress management in Australia possibly the world, with real tools for when you go home.
We do not do group therapy.
We create an intimate environment, which ensures that more attention is given to each person. You are spoilt so that your anxiousness calms down so that you take on the new way of thinking quickly.
We have a team of highly experienced experts with many years of experience in addiction treatment (over 150 years) including a brilliant psychologist and provisional psychologist to compliment a truly fantastic team.
At The Health Retreat we specialise in treating stress and anxiety with focuses on prescription and illegal drug dependencies as well as eating disorders and insomnia.
Most individuals who suffer with drug and alcohol issues find themselves physically unwell and struggling to cope. For this we do a thorough medical check of patient history coupled with a full health assessment and blood analysis by our experienced naturopath. There is a brilliant local medical practice and we are close to the local hospital if required.
Our job at The Health Retreat Recovery Centre is to start the process of physical, emotional and mental recovery, providing our clients with excellent care, dignity and treatment based on empathy and understanding.
Priority Admissions. In most cases 24-48 hours.
We offer therapy for the families of our clients as well, we understand that addiction effects the whole family. That's why we also provide every patient with an aftercare plan at the end of recovery program.
Our Recovery retreat is situated on private land in one of the most beautiful places in the Blackall Ranges, Queensland where the temperature is pleasant all year round. It is an ideal place to retreat from the stresses of everyday life and gain the tools for long term recovery.
We look forward to meeting you soon…
Send that email, or make the call to Francis right now on 0477 163 718
---
Important to Note
The Health Retreat also specialising in family and couples counselling.
Carol adds this very important component as required to each program for partners, children and parents.
Our ongoing support for the family sets us apart.
---
---
Hi
I just spent two months in a rehab in Thailand. There were over 85 people there and it was huge.
It was all about NA 12 step, I might as well have stayed home and gone to NA meetings.
I relapsed the first week back into Australia, actually hours after I returned. I really felt I had failed.
Didn't want to come to the Health retreat, after all I had failed after two months in Thailand, but within a day, I could see it was smaller, more qualified help, and a real caring. In a month they did 110 hours of work on me, with a psychologist trained in medical and natural therapies, and amazing natural therapists who broke my addiction.
I felt like I was nurtured, valued and now I am well on my way to long term recovery. Yep they call me just to say Hi, but I know its to make sure I have support and more importantly know I have support.
Carol, Salima, Natalie, Richard you are the best.
AND yes Francis thank you so making me laugh when I was so sad when I arrived, it helped so much to settle in.
I would recommend the Health retreat to anyone who has issues, tried elsewhere like me, and need the best place.
You won't regret it.
Why these programs, when there are so many medical models and high priced natural models?
I have programs from 8 days 7 nights to 29 days 28 nights depending on severity of the issues you are facing, time and budget.
Of course the more time you give me the better as all of our program are far superior to any medical or natural model out there.
Once a date and program is confirmed Clint will book any flights and transfers, organise the pre-admission confirmation call, and send a list of what to bring with you.
We want this process to be as easy as possible for you or a loved one.
It's that simple to start the road to recovery.
We have solution based programs with a much broader and experienced skill set than any other program no matter how much they want to charge, and some charge just too much money for what you get.
We have private accommodation, great food (organic where possible) and a solution based program where we work to your needs. There are no hidden costs.
Airfares and transfers are included if required.
The test I ask myself every day is: If one of my children or partner had a issue with depression, anxiety or self medication would I send them to this program, even if money was not the issue.
The answer is a resounding YES.
Please contact me now to see how I can help.
Warm Regards,
Francis
The Founder
The Health Retreat Group
---
Mission Statement
Return flights and Airport transfers to and from the retreat.
A Private, and Structured solution based program just for you.
Private cabins and rooms
Use of our 60 acre organic health and sustainable retreat facilities
Medical appointments as required. Naturopath on staff.
The most experienced team of Life Coaches and therapists who are compitent in all areas of recovery
Private one-on-one therapies delivered by brilliant therapists throughout the program
Group sessions which is solution based and makes sense
Real Preparation for life at home
Highly nutritious and delicious meals cooked by professional chefs
Exercise at your level and focus on your physical well-being
Accommodation for a family member, first 2 nights or as required
Integration for your loved one at the weekend stress management program so they understand why
Unparalleled after-care by our totally professional team
Superior Cabins and rooms far more comfortable than more expensive programs elsewhere
Solution based programs which work
We understand this is a stressful time, many people and families are in crisis.
There is no other place in the country that is committed by such wonderful therapists, solution based programs, in a truly beautiful environment.
All this at a price that has been set to make sure as many people as possible can afford the program.
Please do not be hoodwinked by slick salesman from overpriced retreats just trying to up-sell.
With us, you get more experience, better programs for less money.
When you come to our retreats you deal with me, and I make sure you get the retreat you need.
Francis
The Founder
---
A PLACE WHERE RECOVERY CAN BE A REALITY FOR YOU, REAL PEOPLE, REAL PROGRAMS, REAL OUTCOMES
Depression and Anxiety, which sometimes leads to severe self medication, eating disorders and insomnia, are very serious conditions.
You are going to need the very best of help to deal with these issues long term.
The Health Retreat has the finest programs tailored to your needs. These Programs are delivered by therapists with years of experience. Give yourself the very best chance to regain your life, and start to live again, happy. Do not go to overpriced places with inferior programs and therapists, you deserve the best of help, you will need it to overcome these issues.
Please take the time to go through our website, your future depends on it.
A Retreat Where Real Change Happens
It is important to understand that The Health Retreat is not a hospital or clinic, but a retreat where real change happens long term.
Many people have suffered not from illegal drugs, but are addicted with prescription medication, which is of little or no benefit to them for the medium or long term.
All I ask is you find out why natural therapies are far more effective than the current western system. You owe it to yourself or a loved one.  In some cases their life depends on it.
We are proud to display our staff
You need to be assured that the professionals delivering you or a loved ones program are the very best. Our staff are what sets us apart from any other retreat.
We specialise in:
Drug and alcohol rehabilitation educational programs
Detox education programs
Depression rehabilitation education programs
Anxiety rehabilitation education programs
Insomnia education programs
Youth education programs where the parents or the whole family can get the help they need
Weight loss education programs
Eating disorders education programs
All our retreats are:
Very private
Only have Organic food
Well structured
Proven to give long term results
Save lives
---
Why The Health Retreat program does work for Detoxification
Clients suffering from addiction make up the third largest group attending these programs.  The Health Retreat approach to addiction is completely different to traditional methods that are low on results.
Our solution has four major components:
We use Health Retreat Method trained Life Coaches. Our Director of Therapies is the most experienced in this method in the industry.
It is supported by Journey Therapy. Developed originally by American author Brandon Bays similar to time line therapy but different in that the focus is not only to identify your patterns of behaviour and their origins, but to change the pattern then and there, backed by Inner Journey therapy, hypnotherapy when required. We have therapists who are also Masters in CBT, NLP. We also organize daily medical visits to General Practitioners to monitor your vital organs.
It is underpinned by Mindfulness Training which has existed for millennia but has only been explained scientifically the last twenty years. "One has to try to develop one's inner feelings, which can be done simply by training one's mind."
A highly nutritious organic diet to give the body the essential components it needs to fuel the mechanics of detoxification. Unlike other retreats, the meals are hearty, taste and look wonderful, and you will never feel hungry, ever. This is combined with gentle exercise and massage to assist the body to remove toxins, we have a multitude of therapies to choose from for the physical change, but long term permanent change is always done with the first three components.
Of course The Health Retreat has the X factor. The Health Retreat staff are the most finest and experienced natural healing team in the country. The General manager Carol has made many submissions in regard to mental health to Senate Committees and has many years' experience dealing with, and achieving amazing positive results for clients with her team of Professionals.
---
The Health Retreat Success Stories
Hi Francis
My daughter stayed at your retreat for four weeks last July.
I wanted you to know that she has progressed well since then. She has not relapsed and further to that she has dropped away from various other associated addictions such as cigarettes and weed and rarely drinks alcohol.
She is now in a happy relationship with a forward outlook.
That break within your beautiful setting plus your people and the program was very appropriate and timely for her.
Within our family, we are all very grateful for the results, the availability and quality of your facility and the way the staff approached these challenging circumstances.
As to be expected we are very good advocates for the retreat whenever we can.
All the best to you all and thank you again!
Steve w.
---
This wonderful young woman had a stroke because of her self medication, she was wheel chair bound only days before she arrived. Yes it took 6 weeks, and a lot of commitment from her, and the amazing skills of the staff at the retreat.
I am sure you will agree by her photo, her recovery is breathtaking.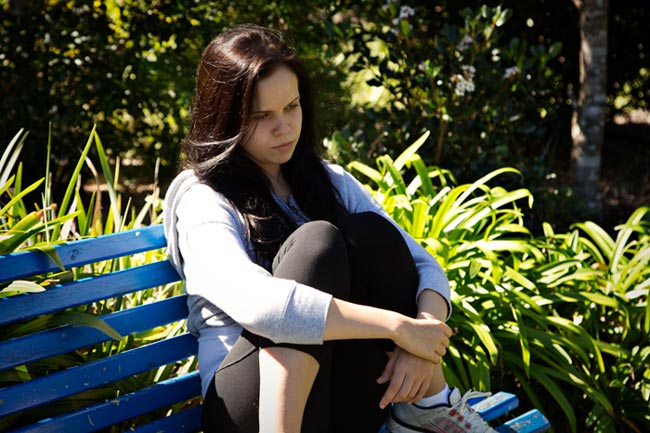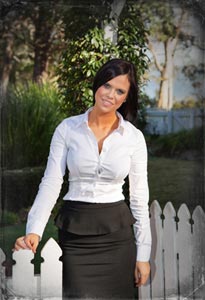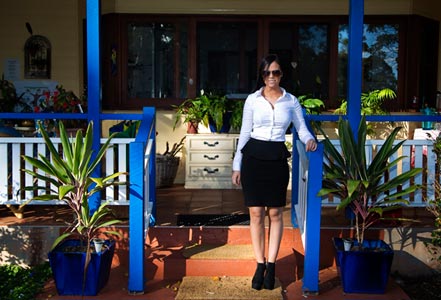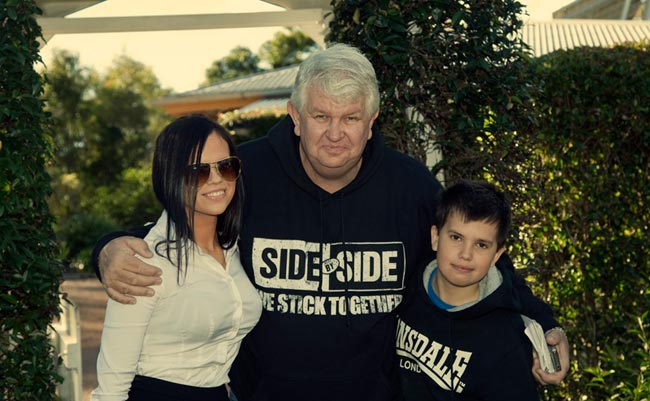 Francis (The Founder) and his son Hudson with Charlotte about to take her to the airport for the first day of the rest of her life.
Getting better should be a very positive nurturing experience, in a wonderful serene environment.
We have the most senior Life Coaches in the industry, who have helped thousands of people to be depression and anxiety free.
You have made the first step by reading this site. Don't let that be wasted.
Find out why we are so effective with the above conditions.
Find out the cost and the time required for you and your loved ones.  Then find out the next available date.
Remember the life of yourself or a loved one is in your hands.
Right now is the defining moment in your or a loved ones' lives.
Before you go any further find out the information to make an informed decision right now. This may not be for you or your loved one, but, find out for sure. Your life or the life of a loved one depends on the decisions you make right now.
---
Fill out the contact form below and we will get back to you as soon as possible.
Or to speak to someone right now for a confidential assessment, call 0477 163 718